Old Mill Condominiums
Interested in living at Old Mill? Check out our available openings at https://aspenridgemanagement.com/student-housing/.
OVERVIEW
Old Mill features plenty of available parking, and a year-round tropical solarium with a swimming pool and volleyball court, and 2 other outdoor pools located in the courtyards of the other buildings. There is plenty of space to have fun!
FLOOR PLAN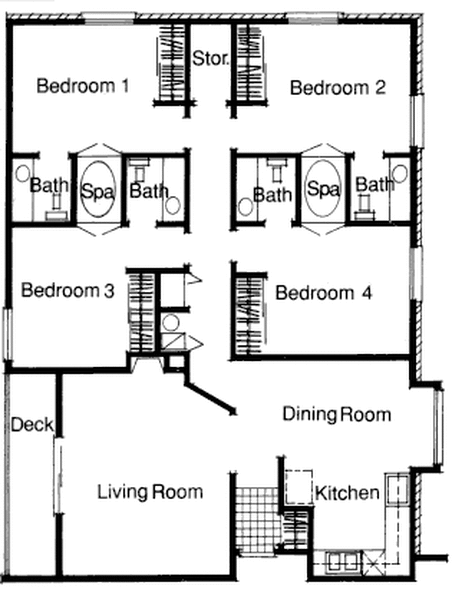 The Old Mill floor plan is unique. Each private bedroom is spacious with a large closet and fits a full size bed. In addition, each bedroom has it's own 1/2 bath with a toilet and vanity.
For each set of bedrooms, there is a shared jetted tub and shower combination that is accessible (and lockable) from either side. This makes great use of all available space to provide the larger rooms and still private baths for each tenant.
Each apartment offers two medium sized storage closets for small items and extra storage and a very large back storage closet for skis or other larger items.
There is also a deck area added onto each apartment offering outdoor access to relax and enjoy the beautiful Provo weather.
INTERIOR
As you can see from the floor plan and interior photos, each private bedroom has plenty of room along with nice living rooms and kitchens opening to a balcony for natural light and a great environment!
UTA BUS ROUTE
There are busses to BYU and UVU stopping by Old Mill every 15 minutes all day long! You can see the complete bus route on the RideUTA website here: http://www.rideuta.com/mc/?page=Bus-BusHome-Route830